If you're into the health and wellness community, and especially natural supplements, you've surely heard of CBD by now. People talk about using CBD to address a wide variety of different reasons, and it's starting to get a lot of attention in the media. Some people swear by it and will recommend cannabidiol as a way to get relief from what's troubling you.
Before you decide if CBD is right for you, it's a good idea to learn more about it. Doing the research in advance will help you define expectations, understand how cannabidiol works, and get more out of the experience. To start, it's important to define exactly what CBD is and where it comes from.
What is CBD Made From?
CBD, or cannabidiol, is a natural organic compound from hemp plants. Hemp is a colloquial way to talk about cannabis plants that have less than 0.3% THC potency, while cannabis plants with higher THC content are referred to as marijuana instead. For that reason, CBD could come from any kind of cannabis plant (whether it be hemp or marijuana), but it's normally extracted from hemp because there's less risk of getting any THC with it.
THC is the psychoactive ingredient in cannabis that's known for producing an intoxicating high. THC is still illegal in much of the United States, and it's also not a good option for people who need to work, drive, or do anything else that requires sobriety. Those people tend to choose CBD because it's a non-psychoactive cannabinoid.
Does CBD Get You High?
Simply put, no, CBD does not make you high. People don't feel intoxicated after taking CBD, and cannabidiol will not cause you to fail a drug test for marijuana. Even beyond the fact that CBD isn't psychoactive, the World Health Organization has even come out and said that cannabidiol does not lead to physical dependence and that they don't believe it has the potential to lead to abuse.
"To date, there is no evidence of recreational use of CBD or any public health-related problems associated with the use of pure CBD," the World Health Organization writes. They went even further, suggesting that cannabidiol might help reduce the effects of THC. As we gain a better understanding of how much cannabidiol can help people without bringing any serious risks like some medications, governments have begun to acknowledge its potential as a natural medicinal product." – World Health Organization, Expert Committee on Drug Dependence Thirty-ninth Meeting Geneva, 6-10 November 2017
Is CBD Legal in the United States?
The 2014 Farm bill made hemp legal in all fifty of the United States. Specifically, CBD from hemp is legal, since hemp contains 0.3% or less THC. Products from marijuana, which contains more than 0.3% THC, are still not legal federally in the United States. Many strains of marijuana also have much lower levels of CBD than hemp does. That's why we at CBD GoldLine make all of our products with natural, non-psychoactive hemp, to ensure effective doses of cannabidiol without the THC.
Another advancement came with the 2018 Farm Bill, further advancing the legal status of hemp-derived CBD in all 50 states. Some states seem to have a high opinion of it, while others have been slower to adapt to change.
States With the Best CBD Laws – The following areas have made laws specifically to allow retail sales of CBD from hemp:
Alaska

Colorado

Illinois

Indiana

Oklahoma

Kentucky

Maryland

Missouri

New York

North Carolina

Oregon

Rhode Island

South Carolina

Tennessee

Texas

Utah

Vermont

Wisconsin
States With Good CBD Laws – These jurisdictions have at least passed laws to make a distinction between marijuana and hemp that's grown in an agricultural setting compliant with the Farm Bill, which is good because it acknowledges the wide range of different cannabis strains:
Washington, D.C.

Hawaii

Kansas

Montana

New Mexico

North Dakota
States With Decent CBD Laws – These states haven't made it illegal to sell and by CBD products from hemp, but they have exemptions in the law around the legal status that aren't as advanced as you may find in other states:
Arkansas

Delaware

Florida

Connecticut

Georgia

Idaho

Iowa

Louisiana

Maine

Massachusetts

Minnesota

Mississippi

Nebraska

New Hampshire

New Jersey

Pennsylvania

Virginia

Washington
States With Questionable CBD Laws – These jurisdictions have not prohibited the selling and buying of CBD from hemp, but there have been questionable actions and announcements by law enforcement and politicians that are not in line with the federal stance on CBD:
Alabama

Arizona

California

Michigan

Nevada

Ohio

South Dakota

West Virginia

Wyoming
You may notice with some of the least developed laws about CBD have happened in states already with legalized marijuana for either medicinal or adult-use, which could be a good sign that additional progress is on the way. If you have any other questions about your ability to get legal, hemp-based CBD in your jurisdiction, don't hesitate to do additional research online or contact us!
In the meantime, here are some updates about how various states are advancing as of the summer of 2019:
Connecticut

Hemp has been removed from the state's list of cannabis products to make their laws more consistent with the 2018 Farm Bill.

Florida

The state Governor is in the process of passing legislation to officially acknowledge the legal status of hemp and hemp-based products like CBD.

Georgia

The state is still in line with the FDA about a rigid approach to CBD in dietary supplements and food products, but they're starting to come around to the rest of the nation. They've already removed hemp from their list of controlled substances and started their own hemp growing program.

Iowa

The retail sale of hemp products is legal, though they have not yet specifically recognized the legal status of CBD retail sales. The state has agreed that hemp grown in compliance with the 2018 Farm Bill is not to be considered marijuana, and the Iowa hemp growing program has been established.

Nebraska

They haven't explicitly protected legality of CBD retail sales, but haven't been worked to impede them either. The state no longer has hemp on its list of controlled substances, and their hemp program has been expanded.

New Jersey

The state is in the process of producing legislation that will further protect the legal retail sale of CBD from hemp.

Oklahoma

Lawmakers have taken a big step forward here, completely approving retail sales for CBD from hemp. There is a reasonable regulation that requires CBD product labels to include the product's country of origin and state whether the CBD is natural or synthetic.

Texas

Recent legislation addresses labeling, retailer registration, and other requirements, but has officially protected the selling and buying of hemp products including CBD.
Simply put, the 2014 Farm Bill and 2018 Farm Bill do not prevent states from making their own laws about hemp, even though it is federally legal. It's possible that some states, cities, or other jurisdictions may take their own steps to continue the prohibition. At this point, though, it seems that almost every facet of the government is starting to understand the benefits of CBD. Statements from the World Health Organization and other scientific communities certainly help.
CBD Benefits
People have been using cannabidiol for thousands of years already, and some say they've gotten great results in all sorts of different areas. Researchers are trying to gather more evidence about the exact benefits of CBD, but there's already a good amount of information online thanks to people who share their stories.
Even the World Health Organization is keeping a close eye on the science surrounding CBD. They reaffirmed that it has proven itself as an effective treatment for epilepsy in children, adults, and even pets. They went on to acknowledge what they called "preliminary evidence" that cannabidiol could be useful for people with conditions like Alzheimer's, psychosis, cancer, Parkinson's disease, multiple sclerosis, and a whole host of other ailments.
Cannabidiol benefits the body in so many different ways because it interacts with your naturally existing endocannabinoid system. Additional cannabinoids can supplement the endocannabinoid system and help it function with maximum efficiency. Currently, studies on cannabidiol are considering all of the following potential uses as they fill out the CBD benefits chart.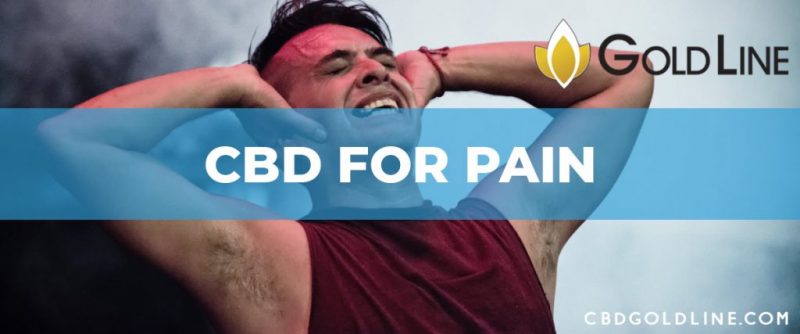 Here are just some of the top ways people get relief with CBD according to current medical information:
CBD for Pain Relief
Cannabis, in general, has been used to address pain for as long as 5,000 years. Much more recently, scientists have started to explore how its specific components like CBD can help people get relief. The human body has a natural endocannabinoid system that helps regulate a variety of responses, including the way we experience pain.
The body already produces a type of neurotransmitters called endocannabinoids, which bind to cannabinoid receptors throughout the nervous system. Supplemental cannabinoids from CBD products can interact with this process, which may help reduce pain and inflammation. Studies on rats have found CBD to reduce pain responses.
In humans, CBD is widely used to address pain from conditions like arthritis, multiple sclerosis, and more. One study even suggests that CBD helps people with pain and muscle spasms. Some participants in the study were given a placebo, and that group didn't experience such good results.
CBD for Cancer and Related Symptoms
CBD has been used by people who experience symptoms related to cancer or the treatment of cancer. Primarily, cannabidiol for cancer patients is intended to reduce nausea, vomiting, and pain. Test tube studies have even hinted at the possibility that CBD could lead to the death of cancer cells. We look forward to seeing more studies about the real-world effects of CBD on cancer.
CBD for Acne
Affecting a sizeable percentage of the world population, acne is one of the most common skin conditions. Contributing factors can be both genetic and situational, but normally involve underlying inflammation or an oily secretion called sebum.
Anti-inflammatory properties from CBD might make it a viable natural solution for acne treatment, according to a study on acne remedies. In test-tube experiments, researchers even found CBD to prevent excessive sebum secretions.
CBD for Brain Health
Some people used to think cannabis could interfere with brain development, but more recent scientific evidence has demonstrated that cannabidiol has neuroprotective properties, and CBD may even help with Alzheimer's Disease therapy. People have trusted this natural supplement to slow mental decline and improve the quality of life by facilitating sleep and movement.
CBD for Seizures
This is one of the benefits of CBD with the most scientific support. Pharmaceutical companies have even started producing medications that include cannabidiol. There's significant evidence to show that CBD reduces seizures even in people with conditions that resist other treatment.
There are many other reasons people use CBD, and their stories have started to get a lot of attention in recent years. If your reason for buying CBD online isn't listed above, feel free to conduct your own research into its benefits. You can also contact us if you have any questions about why people use our products.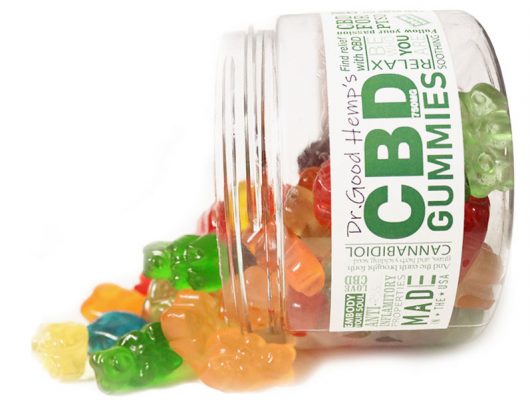 How Can I Get the Benefits of CBD?
Thanks in some part to how the United States has made progress with its hemp laws, there are a wide variety of CBD products for people to choose from. Here at CBD GoldLine, we offer all of the following to make sure there's something for everyone:
CBD Tinctures

This is an easy and effective way to get precise doses of CBD. Simply hold a few drops under your tongue, and the cannabidiol will be introduced to your bloodstream for fast relief. For slightly slower results, you can add CBD tincture to food or drink.

CBD Topicals

People who want targeted relief for arthritis, joint pain, and muscle spasms frequently choose topical creams. You can even find CBD bath bombs to give your skin a real treat.

CBD Vape Oil

If you already like to vape, you might enjoy getting almost-immediate effects from this CBD product. Human lungs are exceptional at absorbing cannabidiol. The CBD will get into your system quickly, and it won't be filtered out by your digestive system.

CBD Edibles

This is a popular method is great for people who want a fun and delicious way to get their CBD supplements. Explore CBD gummies for sweet relief.

CBD Crumble Wax

Dabbing CBD crumble wax has a similar effect to vaping cannabidiol. Extremely potent concentrates like this make it easier to get the large doses of CBD some people want.

CBD Capsules

This option makes getting your natural supplement as easy as swallowing a capsule. CBD capsules contain precise doses of cannabidiol, so you never have to wonder about exactly how much you're getting.

CBD Dog Treats

We share everything from meals to our beds with our furry friends, so why also share the benefits of CBD? Cannabidiol works with the endocannabinoid system in dogs and cats just like it does in humans. CBD dog treats come in a variety of appealing flavors, so even the pickiest pooches will be able to enjoy snacking their way toward natural relief.
CBD For Sale Online
You can buy CBD online by shopping for our CBD GoldLine website. Our online store contains a wide variety of products, all the way from tinctures to bath bombs. We are completely committed to quality and customer satisfaction, so we go above and beyond the national requirements for quality control. Also, every batch of our natural CBD is tested thoroughly, and we even get analysis from independent scientists in third-party labs.
We're based right here in the United States, with our main office in Florida. Since we're an American company, we can quickly and safely ship CBD products directly to your door. If you're new to cannabidiol, we highly recommend that you start your experience by buying from a trusted source. Our products contain consistent doses for maximum effect, and the lab testing allows you to safely consume CBD with complete peace of mind.
If you're not completely satisfied with any of our CBD products, we'll make it right by providing you with a complete refund. We at CBD GoldLine truly believe in the benefits of CBD, and we want to make this natural supplement accessible to everyone. Pick one of our products today to try CBD with no risk. We know you'll enjoy it, and you can contact us if you have any additional questions in the meantime.