CBD edibles for sale by CBDGoldLine
CBDGoldline.com Offers a Wide Variety of CBD Edibles For Sale
Did you know that at CBDGoldline.com we offer a large selection of CBD edibles for sale, ranging from gummies to capsules and more? Each product has been lab tested by experts to ensure that the highest quality selection is available to our customers that shop on our website. Whether you're just getting started with CBD or if you're connoisseur, we have edible CBD products that are sure to satisfy your appetite.
Our CBD edibles for sale online catalog is constantly being added to, we plan to have several types of different CBD infused edible chocolates and other types of popular goodies such as; CBD gummies, fruit chews, baked goods, chips, peanut butter cups and many more. Check back with our website regularly to see which new products are being added to the site. You can also follow us on Facebook or Instagram to keep up to date with company news and information about our products.
SHOP NOW
Why Use CBD Edibles?
Many people who have never used CBD before the turn to us and ask us "Why should I start using CBD – what are the benefits?". Well – there are many reasons to consider taking Cannabidiol as a health supplement. Many suggest that CBD can help reduce stress and anxiety for those that suffer from stress or anxiety disorders. There has been research conducted regarding CBD and how it may lead to reduced pain and inflammation. CBD has also been known for helping individuals who suffer from insomnia as it puts you in a very relaxed state and also relieves stress (which is hard to sleep with). Many customers have explained to us that it's very easy to fall asleep after a long stressful day when they use CBD before going to bed. There have been several medical research tests conducted concerning the effects of CBD. Although nothing has been conclusive enough to consider proven with science, there is a great deal of data suggesting that CBD really does help to reduce pain and inflammation. According to a recent scientific study found on the US National Library of Medicine, a group of roughly 72 adults showed signs of reduced anxiety and stress levels after introducing CBD into their diet. Over the years, more and more evidence is coming to light regarding the real health benefits of CBD. Edible CBD is often selected over oils that are made for vaporizing or smoking, especially people who prefer not to smoke or vape anything in general. Compared to vaping, edibles can be easier as it doesn't require a battery that needs constant charging or special cartridges. You just purchase your favorite edible treat and have a quick bite to eat to enjoy the benefits of CBD. For those that prefer to vape their CBD crumble or oil, visit our CBD tinctures page or CBD crumble page to see what vape-able CBD products we carry.
Tips For Consuming CBD Infused Edibles
If you're new to CBD consumption in general, you may want to consider starting off with a lower concentration amount to see if you get the benefits, you're looking for with a smaller concentration first. If you start to take your edibles and you don't notice any effects, you may then consider going to a higher concentration amount or simply consuming more edibles.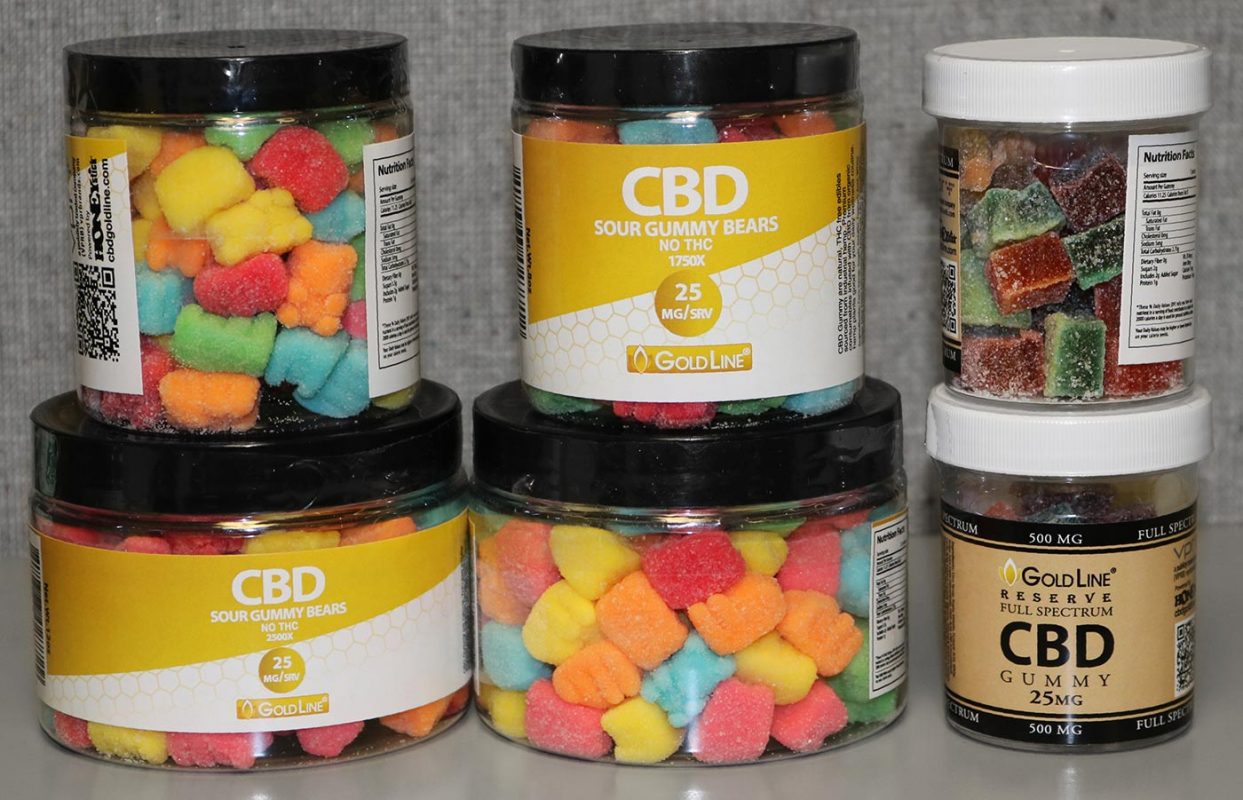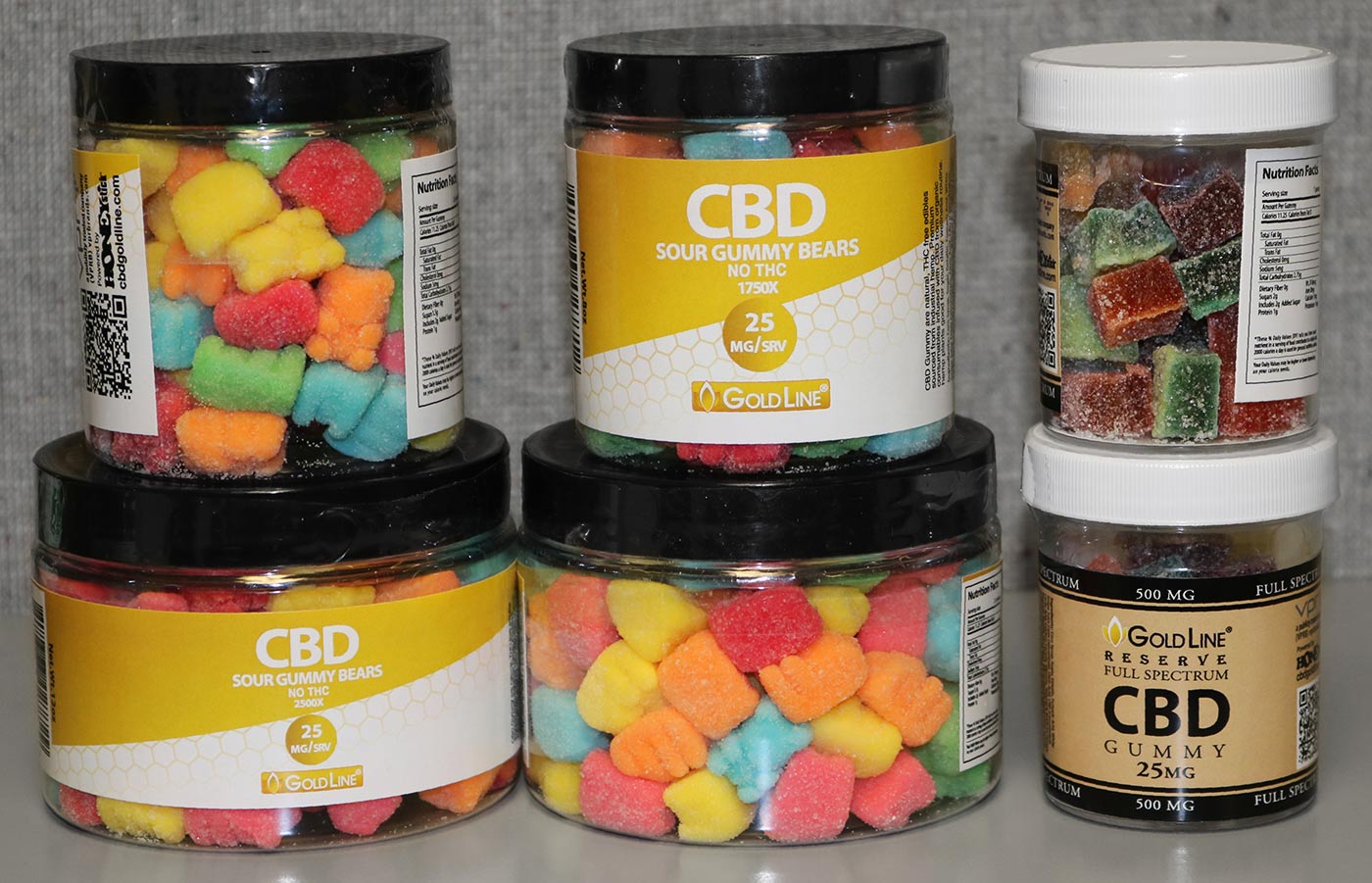 When shopping on our website you will notice that each of our CBD edibles for sale product will contain information on the label regarding the concentration amount and the total volume of the product. Usually, it will be presented in a format that shows the total milligrams of CBD and the total grams worth of the edible product. Sometimes it will show the actual milligrams per serving instead of showing the milligrams in the entire package. For example, our CBD Sour Gummies jar comes with 12 oz of gummies and the concentration is 25 MG per serving. The label explains that each serving is about 2 to 3 gummies. Our CBD edibles for sale are clearly labeled with total strength per jar and exactly how many milligrams per gummy. For example, our CBD Goldline Edibles Gummies 20 Pack contains 20 gummies with 25 MG per gummy.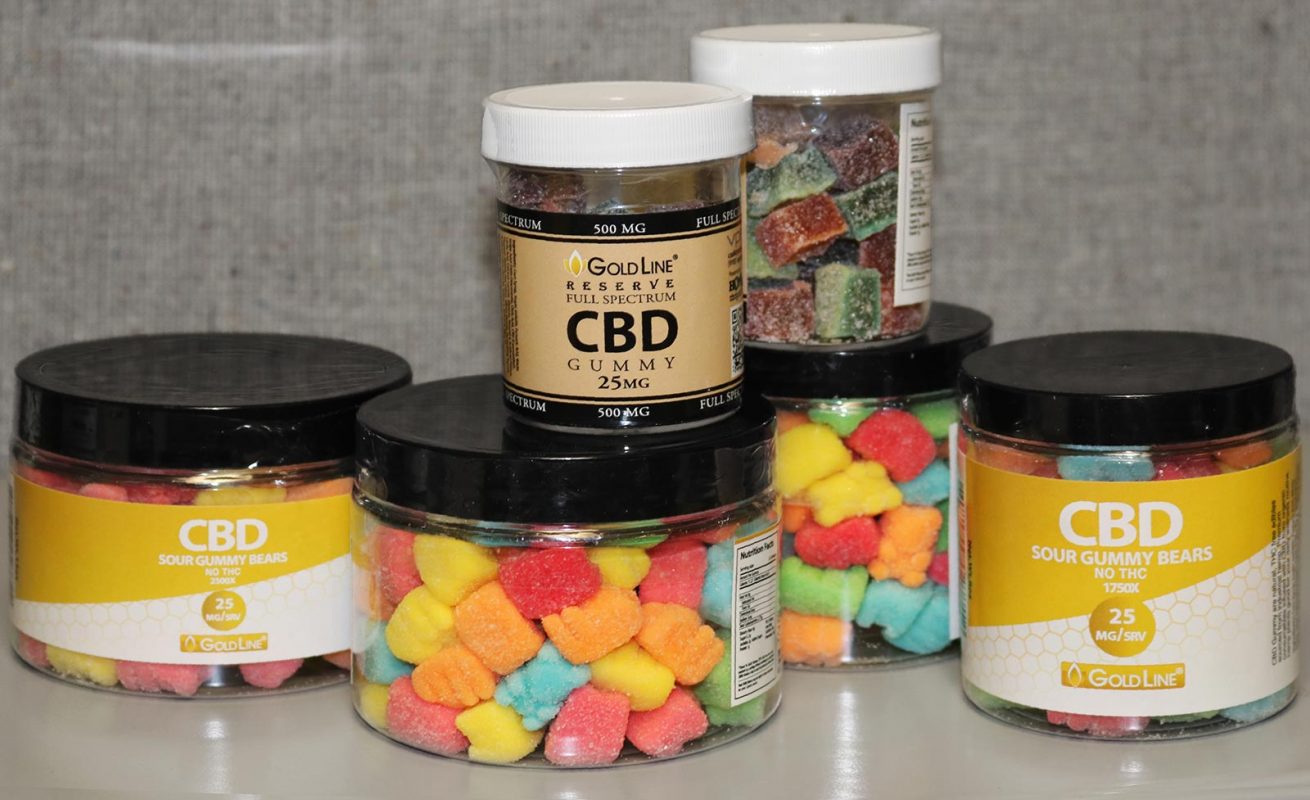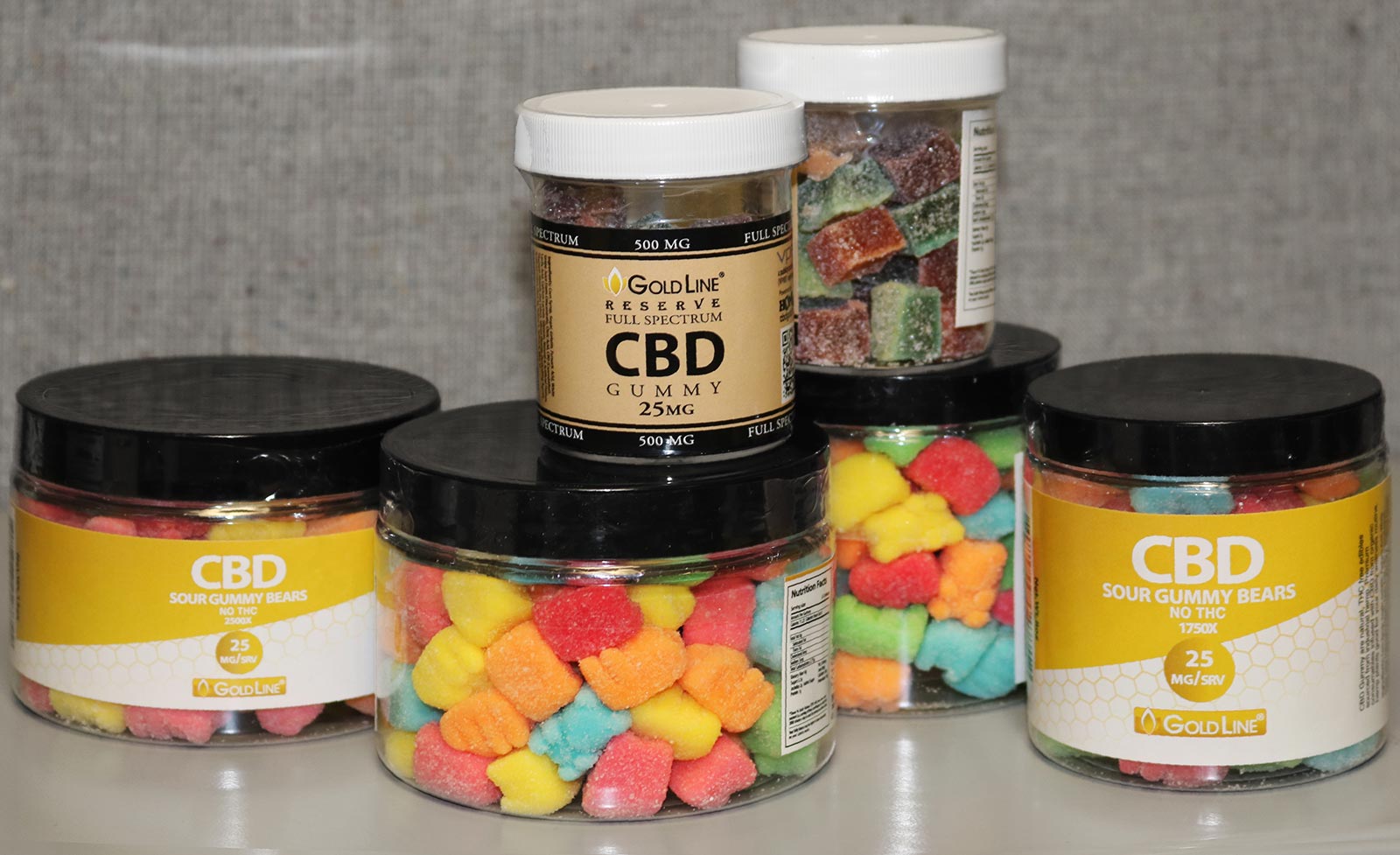 If you're trying CBD for the first time, try to find a flavor that you enjoy among our variety of CBD Edibles for sale. There are many fruit flavors to choose from including watermelon CBD fruit chews which are a top seller. Having CBD edibles as a supplement have been suggested by many to provide great CBD health benefits ranging from stress reduction, anxiety reduction and also helps as an anti-inflammatory to reduce arthritis and common pains.