Dr Goodhemp CBD Gummy Bears – 500mg
CBD which is one of the most popular types of herbal supplements on the market is derived from the Hemp plant and is known to help ease stress and anxiety. Studies suggest that CBD oil is also known to provide many other health benefits and is even said to help with arthritis related pain. CBD has no harmful side-effects and continues to research with additional health benefits being discovered regularly.
At CBDGoldline.com we carry a wide variety of CBD edibles that come in several concentration and size options. One of the most popular forms of CBD edibles that we sell happen to be CBD Gummy Bears. These multi-flavored CBD gummy bears are offered in many different sizes and strengths. The Doctor Goodhemp 500 MG jar of gummy bears infused with CBD happens to be one of our top sellers. Dr. Goodhemp is a well-known brand that can be found on my high quality CBD products around the country. This jar comes with approximately 50 gummy bears that each contain about 10 mg of CBD. These gummy bears contain CBD sourced from a high grade isolate, containing absolutely no THC which means you will not fail a drug test or get the feeling you get from marijuana. Our CBD gummy bears (and all of our edibles) are accompanied by a certificate of analysis which validates our claim to having all-natural and high quality cbd. Visit our lab results page on our website to learn more about the certificate of analysis for this product. Shop with confidence for yourself or your pet, that's right we even carry CBD pet products which you can find on our CBD dog treats section of our website.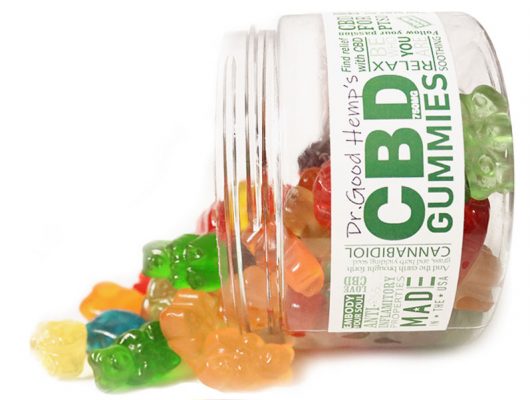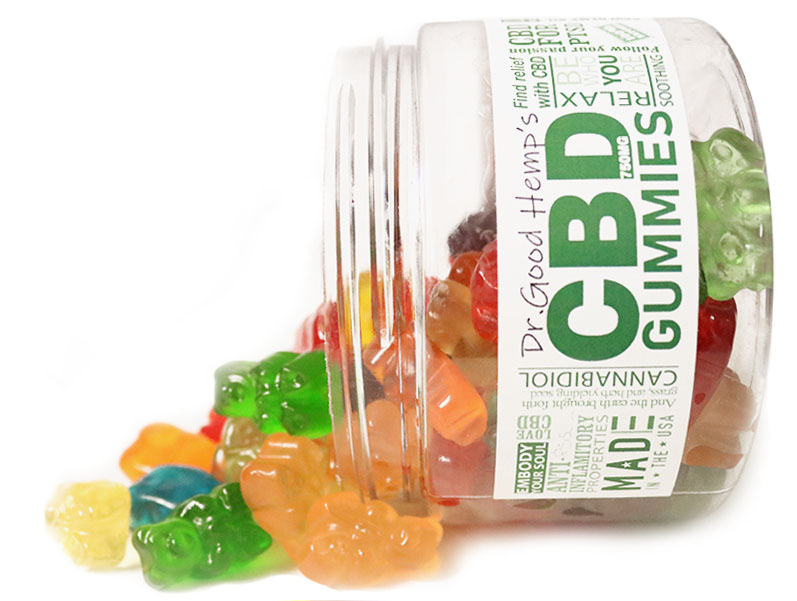 Recommended Dosage Amount For CBD Gummies
When getting started with CBD edibles, many people wonder how many CBD gummies they should take to avoid taking too much. The reality is that you can take as much as you want without any harmful side effects. We recommend taking one or two gummy bears to start. After about 45 minutes to an hour you should notice that the CBD is working.
If you suffer from any type of arthritis related pains like lower back or knee pain, you should notice a reduction in the pain or inflammation. Topical creams with CBD can also be used to spot treat certain areas with high inflammation.
If you suffer from anxiety or stress, CBD will start to ease your levels of stress and anxiety within an hour of taking CBD. If you notice that you're still experiencing stress and anxiety, you can always try taking 3 to 4 gummy bears to increase the dosage.
In general, if you weigh more, you may need to take more. This can be said of any supplements, the larger you are the more you will need to get the desired effects. With CBD, it's no different. Simply try different dosage amounts each time you decide to use CBD and find the right dosage amount that works for you.
For more information on How CBD Gummies work, check out our blog page