Doctor Goodhemp CBD Gummy 1000 MG Jar (14 oz)
If you've about CBD and the many positive health benefits that it provides and you think you want to try it out, CBD gummies are a great way to get started. Cannabidiol is derived from the hemp plant and doesn't not contain any THC which makes it safe to take if you're being drug tested. CBD is also known to ease many common ailments ranging from stress, anxiety, pain and sleep insomnia.
At CBDGoldline.com we carry multi-flavored Dr. Goodhemp CBD gummies that are delicious, low in calories and contain about 10 MG of CBD per gummy. In this 14 ounce jar, you get about 100 gummy bears that are infused with CBD. Doctor Goodhemp is a well-known name in the CBD community known to only product the highest quality CBD products that are accompanied by a certificate of analysis that breaks down the purity of the CBD. All of the products that you find for sale at CBDGoldline.com including this 14 oz jar of CBD gummy bears are accompanied by a real certificate of analysis which means you're buying a safe product that is scientifically tested for quality.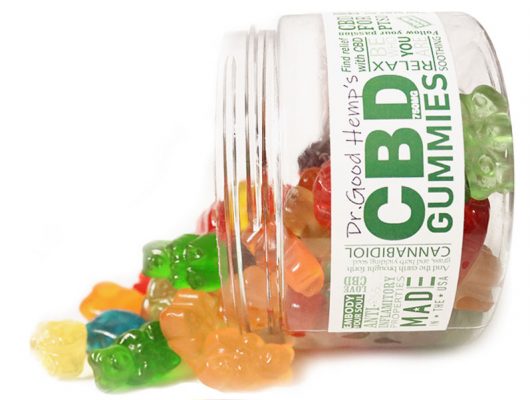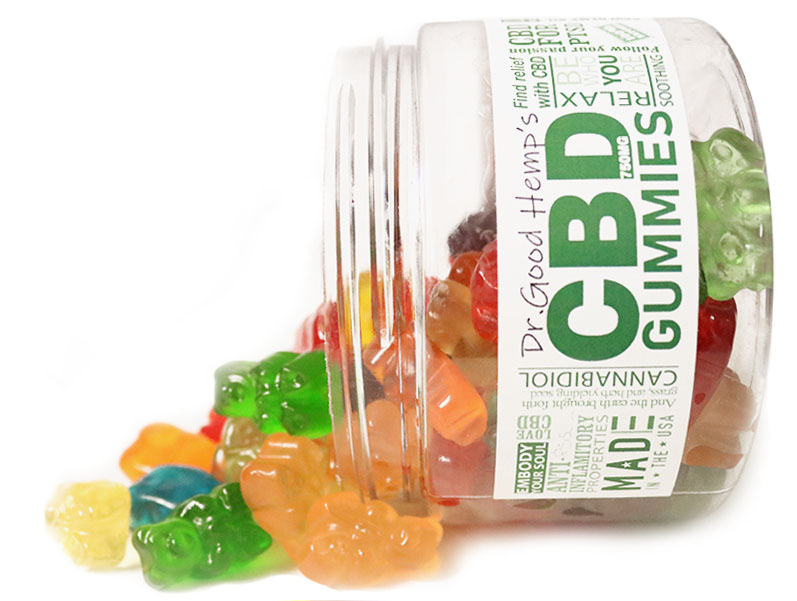 Buy in Bulk & Save Big On Dr Goodhemp Gummy Bears
If you're tired of buying CBD gummy bear jars that only come with 25 to 50 gummy bears with CBD every week, then you should consider buying in bulk. Not only will you save when you buy a 14 oz jar, you also save yourself the headache of having to order several times in a month. This jar comes with 1000 MG of CBD which is enough to last a long time for most people.
This jar can last you up to 2 months no problem if you're a moderate user of CBD. If you want to double or triple your order of 14 oz jars, give us a call as we often offer discounts on bulk orders too!
How Many CBD Gummy Bears Should I Eat?
Keep in mind that CBD has no harmful side effects which means you can safely eat as many as you'd like. The only thing to worry about is the sugar that you're eating, if you eat the entire jar in one sitting, you might have a stomach ache from all the sugar. Aside from eating an entire jar, you can eat a reasonable number of gummies with no ramifications.
For individuals who are new to CBD and have not developed a tolerance for it yet, we recommend taking 1 or 2 gummy bears to start. For the more experienced CBD user, you can take 3 or 4 gummies which is about 30 to 40 mg of CBD. The best course of action is to usually take 2 gummies and wait about an hour at most to see if you feel the effects. If you suffer from arthritis or inflammation, you should notice that the CBD eases that pain. If you suffer from anxiety or stress, you should notice that your stress or anxiety also lessens after taking CBD. These are the tall tale signs that CBD is working and at that point there is not a need to take more gummies.