CBD Bath Bomb (x5 Pack) Have you heard that CBD bath bombs are great for your skin and also great for reducing stress and anxiety but want to try it for yourself? If so, you have found the right website. Here you can purchase a CBD bath bomb 5 pack that is made with the highest quality extract possible. These bath bombs are all natural and provide many health benefits for your skin and helps to reduce inflammation after a long day. Just check out the reviews from customers about how awesome their skin feels after using a bath bomb!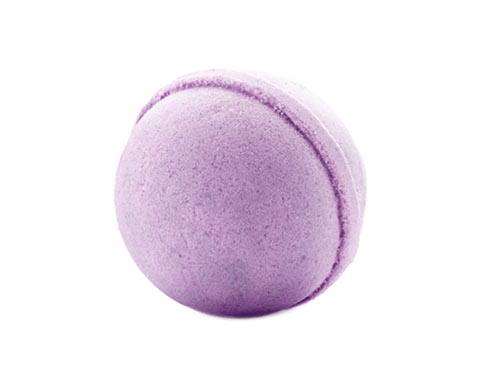 After a long stressful day at work or after a hard work out at the gym, these bath bombs help you relax and they greatly reduce pains from muscle soreness. Simply drop a bath bomb into your tub when its filled up with hot water and let it dissolve. After about 20 minutes you will start to notice the effects of the CBD starting to work. CBD is known to help provide a feeling of relaxation and calmness by reducing stress and anxiety. It's also known to reduce pain by working as an anti-inflammatory.
The 5 bath bombs that we packaged up in the 5 pack contain different aromas ranging from Grapefruit, Lemon Grass and Eucalyptus plant. Each one has its unique aromas that provide you with a unique experience every time. The 5 pack Bath Bomb kit makes a great gift for a loved one or a great treat for yourself and its very affordable.
Are CBD Bath Bubble Bombs Effective?
There are many people that often wonder if CBD is effective because its still new as a health supplement and is not regulated by the FDA. The issue is that many retailers provide CBD products that are not as pure as the products we offer. Here at CBDGoldline.com we test our products internally and we also take the time to find the best hemp growers that use the most advanced extraction methods. Simply put our products are made with the highest quality CBD and these products do not contain any THC or other psychoactive elements.
At CBDGoldline.com we source the highest quality CBD that is processed in laboratories that use the most advanced extraction techniques. Each product that we carry on our website typically has a certificate of analysis on our lab reports section. If you visit our website's lab report section you will find professional lab reports that validate our claims of our products being all natural.
If you're not sure about CBD and want to try it for the first time, a bath bomb is a great option to consider as it doesn't need to be consumed orally. It's also a very great way to enjoy a bubble bath which is known to provide a feeling of relaxation in general. Our Bath Bomb 5 Pack currently has a 5 star average rating on our website and has a total of 4 reviews which is probably going to increase soon!