CBD Vape Cartridge for any 510 pen

If you're looking for prefilled CBD vape cartridge for your 510 pen, you're in the right place. At CBDGoldline.com we have one of the largest selections of CBD cartridges that work with various types of pens including 510 thread ones that are the most common of them all. We also carry extremely convenient disposable pens with pre-filled CBD carts in them at a very affordable price.
All of the CBD products carried by CBDGoldline  are hand selected by experts and lab tested. Whether you're a newbie CBD user or a veteran, we have some of the best cartridges that can be a perfect fit for you. If you're shopping with us for the first time please know that our knowledgeable staff are always here to help answer any questions that you may have about CBD.
Getting Started With CBD Oil & Vaporizers
If you're new to the idea of using CBD as a health supplement, you may want to consider being open to the idea of vaping or oral ingestion. Many users prefer to not vape or inhale anything at all so they use oral drops that are made of oil which can also be vaped.  Other users prefer edible CBD treats or gummies, what ever your preference may be, we have options.
If you're new to CBD you may want to consider our Mango flavored 500 mg CBD vape juice which is powerful and tasty. This is one of our most popular CBD oils that can both vaped with an oil pen or it can be taken orally by placing a few drops under the tongue and letting it absorb under the tongue for about 30 to 60 seconds. Another one of our top sellers is the Mango flavored 510 CBD cartridge which contains 100mg / ml of oil which is intended to work solely with a vaporizer pen.
We offer CBD vaporizer kits that include a vape pen for CBD, charger and even some CBD oil. We have several kits to choose from on our website, for example you can purchase our CBD Crumble Wax Pen 500mg combo kit for a price point that will not break the bank. 
How does CBD prefilled Cartridge Work?
Like most vape cartridges just prefilled with CBD Juice. Obviously vape battery is required for this to work. Usually these batteries are rechargeable, lithium which allows for their compact shape and long-lasting battery life. The main part of the cartridge is an atomizer which needs to be present in order to heat up the CBD oil to a point where it turns to vapor. This is usually done with a pen that has a battery connected to the oil canister and a wick or ceramic coil is heated up to the point where it turns the oil into vapor.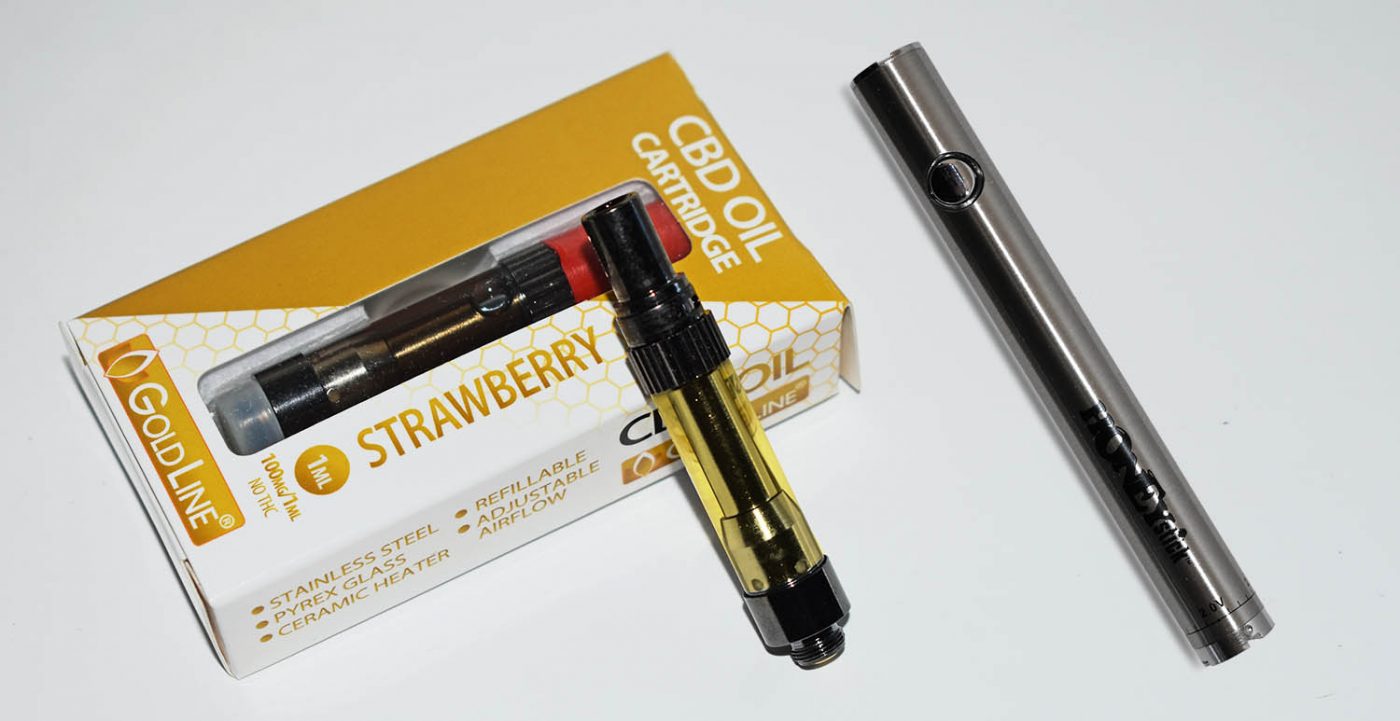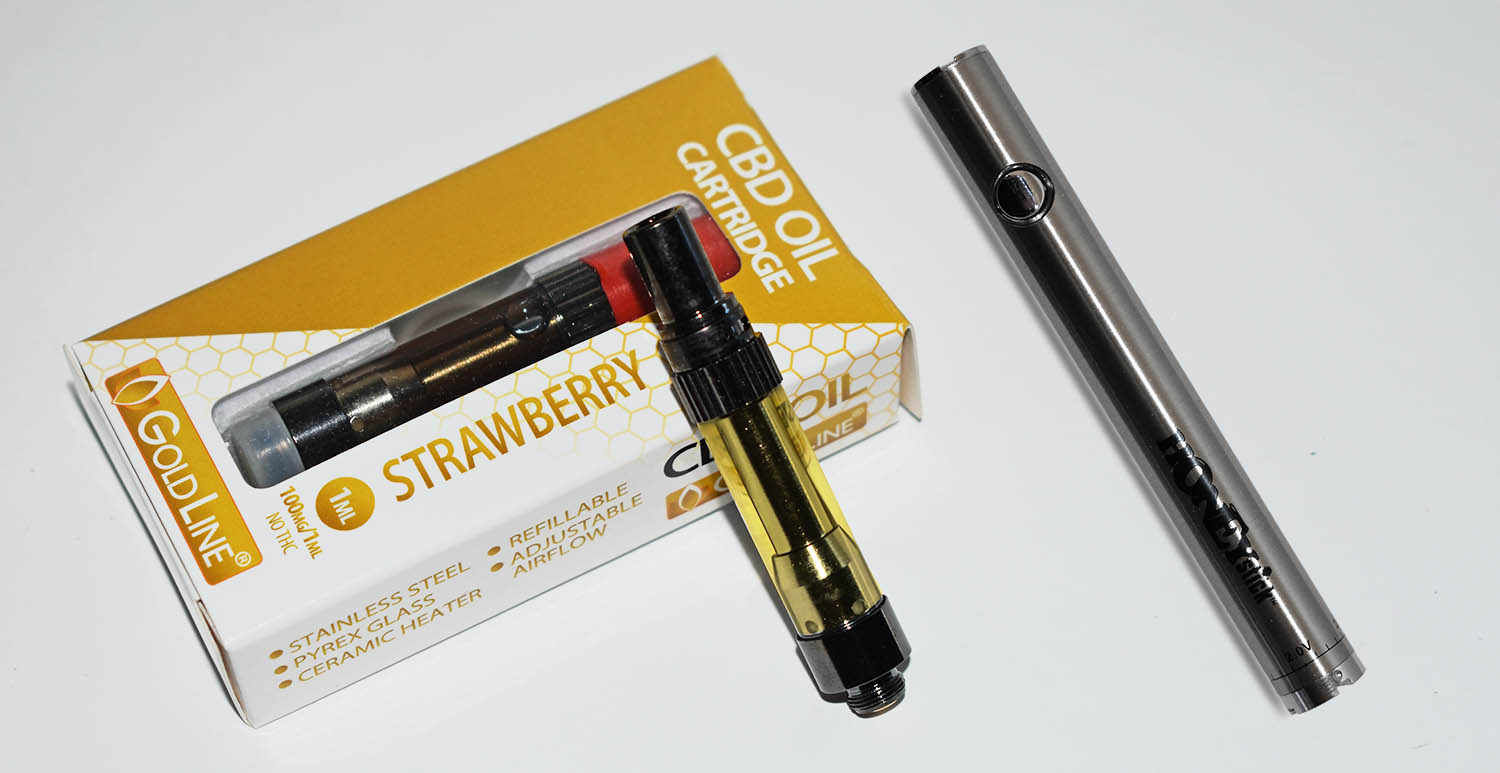 The CBD prefilled cartridge has an electric heating device that works with a heating coil which will cook the oil inside of the cartridge. Some vape pens use wax atomizers that are usually made of either Quartz, ceramic, titanium or other non-toxic material. Some users prefer to use certain types of oil cartridge and even claim that you get better taste from specific type, e.g. ceramic vape tank, but ultimately, they all work in the same way.
One of our most popular sellers is the CBD disposable vape pen 100mg – STRAWBERRY FLAVOR which is great if you want to buy something that is affordable and disposable. It comes with a ceramic heater and is pre-loaded with Strawberry flavored CBD oil (5ML). It's a very convenient product that requires no maintenance, once you're done you can simply throw it away and come back for a new one when you're ready for more.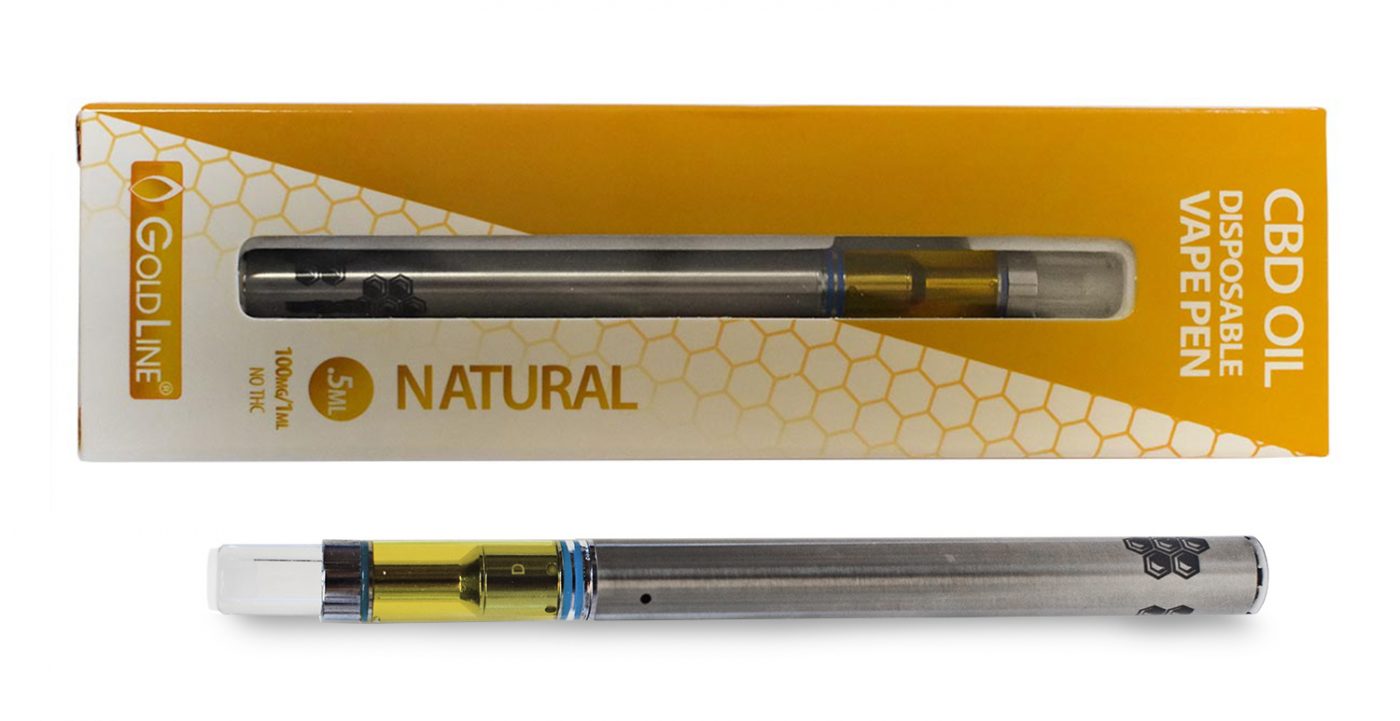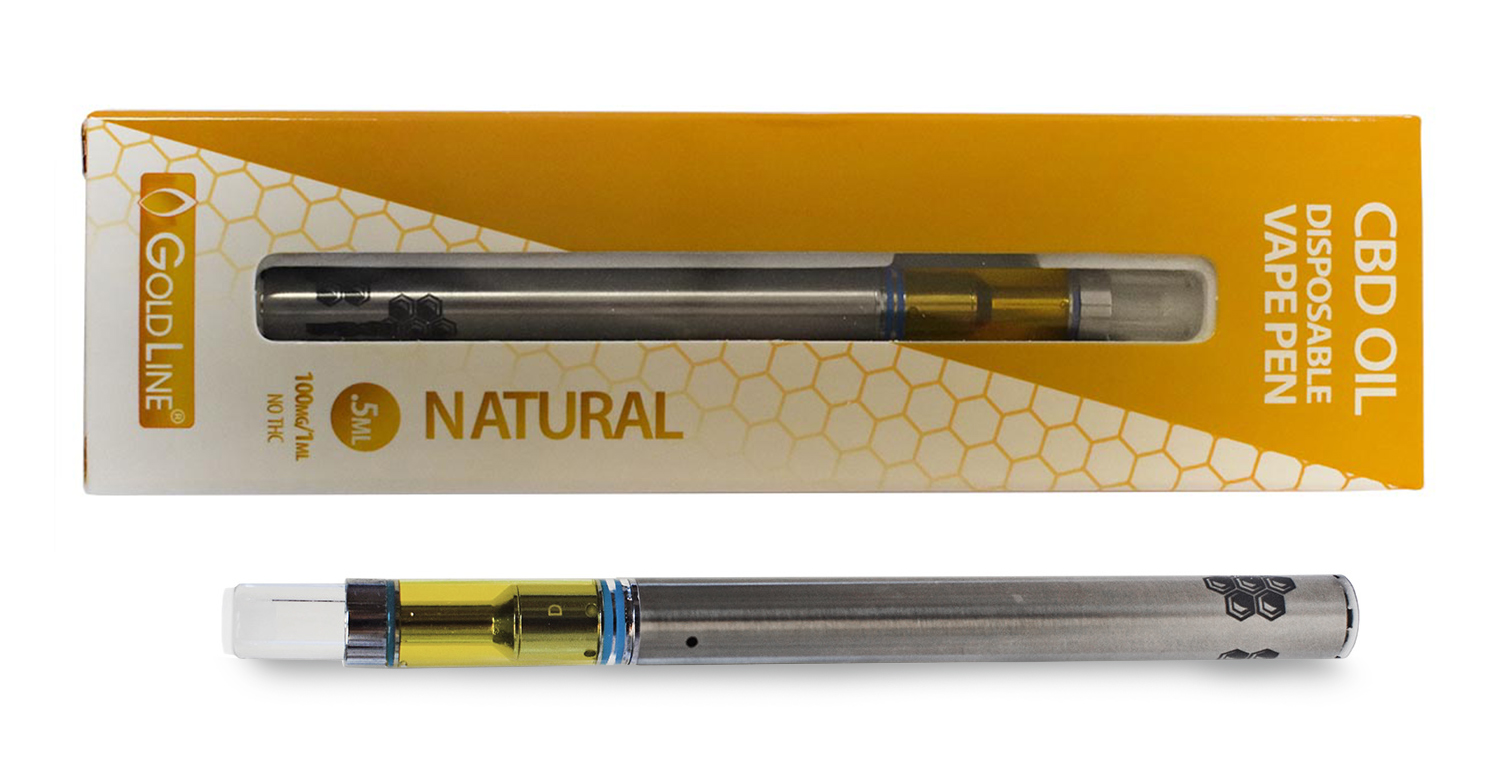 How Much CBD Comes in CBD Oil Carts?
On average, each cartridge will contain roughly 1 gram or .5 grams of CBD Oil. The total amount of CBD in each cartridge may vary based what types of tinctures or flavors might be added to it. Each of our prefilled CBD disposable vape pen or cartridge come labeled with information about the concentration and capacity of each cart or pen that we sell. Be careful shopping at other stores that do not label their products with information about the contents of their vape carts. [add image of several CBD carts here] Many cartridges for CBD filled carts come in full size and half size carts. Typically, a half size cartridge will come with a half gram of oil while a full size one comes with a full gram of CBD oil. We carry a variety of sizes and pens that allow you to have the flexibility you desire while shopping for any type of product. Check out our wide array of carts on our website and keep an eye out for new products that are being added weekly.
How Much CBD Should I Use?
Like any supplement, you don't want to over-do-it but at the same time you want to use enough to get the benefits that CBD can provide. We recommend that users who are new to CBD start off with a small dose while at home in a relaxed environment. A small dose can be 2 or 3 puffs from a vape pen which you inhale and hold the vapor in your lungs for at least 3 seconds before inhaling. This allows the CBD in the vapor to be absorbed into your lungs and then into your blood stream. After taking a small dose (2 or 3 puffs), if you don't notice any effects at all, you may want to try doing a little more then next time you vape. Gradually increasing your intake until you start to notice the effects of the CBD is advised as opposed to taking a large amount. Once you know how much CBD it takes for you to feel the effects, its completely ok to use it on a daily basis. Keep in mind that vaping in general is still a new and long-term side effects are still being researched. For those that are more keen to consuming edibles without using your lungs, visit our CBD edibles page which is another healthy alternative to vaping.